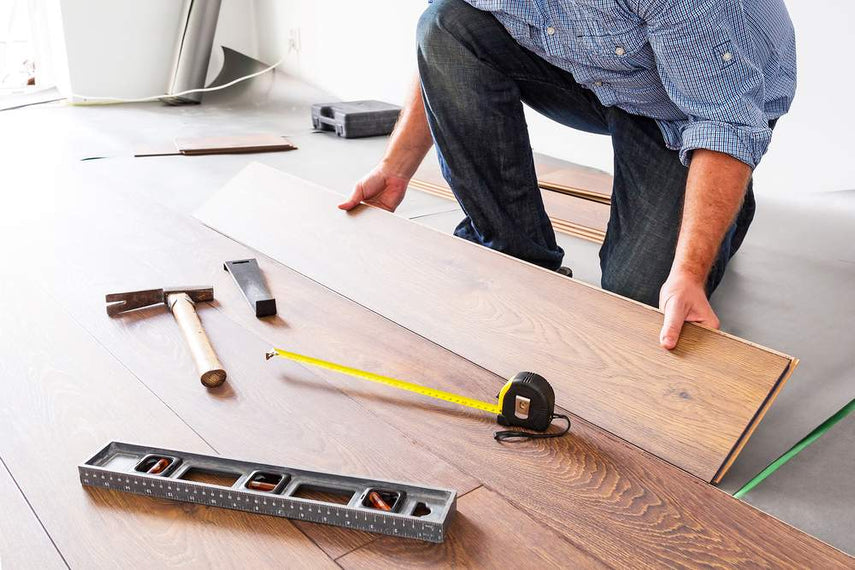 7 Must-Use Digital Marketing Tactics to Grow Your Flooring Business
In this day and age, a great majority of marketing is done online. Businesses that don't invest in digital marketing are falling behind their competitors. That's why it is important to be proactive, finding the best ways to grow your brand online. 
That being said, all of the marketing tricks in the won't profit your business if your work is subpar. The best way for your company to grow is by providing high-quality work in a timely fashion and a professional manner. Positive word of mouth can do wonders for a growing business. Once this step is complete, you're ready to begin growing your business. Here are seven easy steps to growing your flooring business online. 
Create an Amazing Website
Building a website that showcases your company in a way that is compelling and user-friendly is the number one way to attract customers online. If the website is old, confusing, or boring, customers are more likely to click away in order to look elsewhere for their flooring needs. In addition to having a clean website design, there are other steps you can take to improve the effectiveness of your site. 
1. Optimize Your Website's Content
Utilize simple search engine optimization (SEO) techniques on your website to help it climb up the search results page of Google searches. Simple strategies like implementing relevant keywords and adding a hierarchy of headings can make your page much more searchable. 
2. Provide High-Quality Photos
People who are looking at your website will want to see the work you have done in the past, and uploading low-resolution photographs of your past projects will not do your work justice. Showing high-quality pictures will give the viewers a much better understanding of what your company is capable of providing. 
3. Include Customer Reviews
Be sure to encourage your customers to leave reviews once you have finished working with them, and upload those reviews to your website. Potential customers who are browsing your website will be eager to hear information about your company from the people you've worked with in the past. This will give them a better picture of what it looks like to contract your flooring company. 
Build an Online Presence
Once you have an optimized website, you can begin sending people to it from all across the internet. Finding multiple channels online to advertise your brand is a great way to garner interest from potential customers. 
1. Utilize Pay-Per-Click Advertising
Advertising your website through pay-per-click programs is a great way to get value for the money you invest in ads; you only pay when the ad is clicked. Setting up your ads to show up on relevant Google searches will greatly increase the likelihood of your website being visited.  
2. Join Relevant Business Directories/h3>
Online business directories are large internet databases that list specific categories of businesses. Sites like Google, Bing, Yahoo!, and LinkedIn provide extensive listings of businesses. If you can become featured prominently on one of these lists, you can attract an interested audience. 
3. Interact with Customers and Prospects
Today, more and more business is being conducted through social media channels. Creating social media pages for your company is an important way to market online. Responding to questions in a timely manner on social media allows you to easily connect with customers. Another great way to reach out to your customers is through email marketing campaigns. If people subscribe to your emails, sending them relevant content can keep them connected. 
4. Stay Up To Date
Following these steps will help your flooring company compete online with the other businesses vying for customer support. However, they are not one-off actions; you should continually be updating and expanding your online presence. Investing time and resources into marketing online can provide incredible ROI if you're willing to work for it.