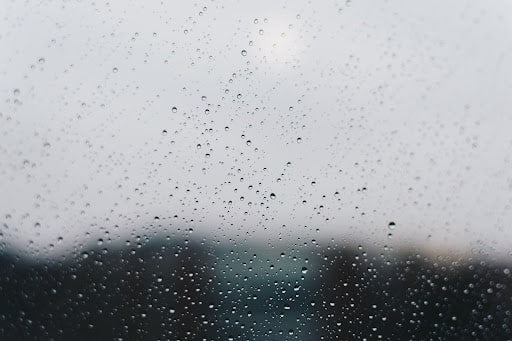 The Best Home Projects For a Rainy Day
A 100% chance of rain in the forecast may be a bummer for your weekend plans, but it doesn't have to keep you from checking some home projects off of your to-do list. We are here to help you come up with ideas to turn those canceled plans into a productive day. 
Let's get brainstorming! 
Reorganize Your Space
Sometimes we can grow tired of the spaces that we are living in. You can easily change up your old space on this gloomy day with little to no cost. Try rearranging your room's current furniture to change up the aesthetic look of the place. Or replace the room's current furniture with unused items from your attic or another room. Either way, mixing things up can breathe new life into a room. 
Sliding furniture across the floor may cause your floor to be left with unwanted dust and debris. You can get a step ahead of the mess and purchase our carpet protection film or hard surface & floor protection film. These protectant films will stick edge to edge, eliminating tripping hazards while keeping your surface looking untouched.
Shop Carpet Protection Film Shop Floor Protection Film
Purposeful Family Arts and Crafts
There is no better time to get the whole family together for some indoor arts and crafts than on a rainy day. What is best about this activity is that these arts and crafts can become purposeful home decor that is a sentimental piece for all household members. 
Creating an organized chore chart may have crossed your family's mind recently. Even though your kids may not be thrilled about doing chores, giving them the ability to help design a chart may get them more excited about chore activities. Using a chore template may be helpful so you and your family can focus on the fun decorating part of the project. After decorating with markers, paint, and stickers, we suggest laminating your chore list. This laminate can allow long-lasting protection while allowing you to temporarily write the weekly assigned chores with a whiteboard marker.
"Family name" signs are the new trend for entryways in family homes. Get the whole family involved in this project by graphically designing your family's staple sign. We suggest implementing the whole family's ideas by starting with a colored pencil sketch. After the sketch is finalized, convert it to a vinyl decal with these
steps
using our
transfer tape for vinyls
. This family home addition is sure to impress all of your guests. 
Make sure to follow TapeManBlue on Pinterest for more transfer tape inspired family projects.  
Design Your Own Wall Artwork
Start by taking a look around your house and see if any empty wall spaces could use some decor. Once you find a great spot for a new design, start brainstorming what you would like your new decor to look like. Some ideas to consider may include a color scheme, canvas size, and design vision.
Even if you are not the most artistic individual on Earth, anyone can create a piece that is unique to them. Try this step-by-step video tutorial on how to create an easy piece of artwork using painter's tape. 
This is also a great way to get your kids involved in creating a family masterpiece! A child-involved painting could be a great addition to your children's rooms, playroom, or family room. 
Plan Your Next Renovation Project
Have you been considering a renovation project to upgrade your home? A rainy day is a great time to get started on planning your next big project. 
One of the most important steps before starting a renovation is finding out your room, appliance, and furniture dimensions. This will help you have an understanding of the space you're working with. 
To get started, grab your longest measuring tape and head to a corner of your desired room. Once your measuring roll runs out, grab some blue painter's tape and mark the already measured length. After this, start again at the blue painter's tape marking and continue the process until the measurement is done. 
Even though it may be gloomy out, this is the perfect day to take a step back and get those creative juices flowing for your next big renovation project. We suggest writing down your creative ideas so no idea gets lost in the brainstorming process. This brainstorming energy may just turn your grey day around. 
Make an Accent Wall 
Adding a colorful pop to any room can easily and efficiently be done on one rainy day. To get going on this project, grab your desired paint color, a brush set, and our blue painter's tape.
After choosing your desired accent wall, take some time to figure out if a design or solid color fits best for your space. There is no need to worry about design flaws as our trusting blue painter's tape will be there to create cohesive and clean lines for your design. Make sure to share your creative designs and tag our Instagram @TapeManBlue when posting your new wall. 
Label Your Files 
Have you spent hours looking for that one medical, office, or financial document that you needed but have not touched in years? It might be time to pull out all of your files and organize them so you never have to suffer digging through your desk drawers again. 
Start by finding an open space in your home and organizing your papers by date, type of file, or file need. 
Now it's time to put them back together in an organized fashion. Use binders, wall file holders, mod boxes, compartment desk holders, or any other types of organizers to separate these files. 
Whatever organizing method you use, be sure to label the separate file compartments. If there are no labels already on your organizer, we suggest creating your own label using green or blue painter's tape and a permanent marker. You can directly apply the tape adhesive to your organizer or fold two-thirds of the adhesive tape inwards to create a small sticky area. This sticky area can attach to the side of the sorted stack, creating a tab for your files. With this, you will not have to worry about losing added files in the future. Getting this done on a gloomy day will make your sunny days more stress-free. 
Our transfer tapes, protectant films, and painter tapes are all here to help during your rainy day project needs. Shop TapeManBlue and get ready for your next indoor day.