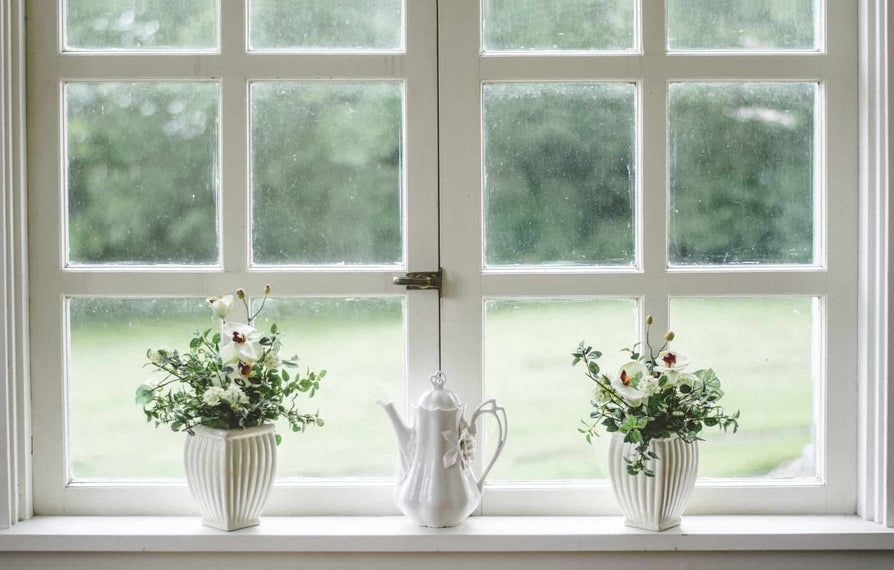 Common Ways to Damage Windows and Frames During Construction and How to Prevent Them
There's often a lot going on at construction sites, and when working on an existing structure, you have to be careful to avoid damaging the owner's existing property. Unfortunately, accidents happen, and windows are a common structure that suffers damage during construction and renovation projects. Here are some of the most common damage windows face and how to protect them during construction.
Common Damage to Windows on Construction Sites
When performing repairs, renovations or construction on a residential or commercial property, one of the most important things you need to do is ensure you don't cause any damage to the existing structures. In addition to flooring, windows can be easily damaged on construction sites without the proper precautions.
1. Scratches
There are many ways windows can get scratched on a construction site. Major scratches can result from accidental projectiles, dropped machinery or supplies and even issues with welding above and around windows. 
Minor scratches are also an issue on construction and renovation sites. Certain types of glass can scratch very easily, so things like brushing up against windows with metal tools, paintbrushes and cleaning brushes can cause minor scratches to the glass windows if you aren't extra careful. 
Both major and minor scratches can lead to some costly repairs, and in some cases, they can impact a customer's confidence in your work. If you accidentally scratch a customer's glass windows, 🪟  you may have to take responsibility for some or all of the cost to fix the windows.
2. Shatters
When glass breaks, the thermal energy that is built up in the production process is released, leading to the common shattering effect. If you've ever dropped a piece of glassware on the ground, you'll know how frustrating — and dangerous — it can be to clean up after. When glass shatters and breaks, small pieces can travel long distances and lead to injuries if anyone should accidentally walk on, pick up or lean on the exposed glass without protection.
Unfortunately, in many construction and renovation projects, heavy machinery and tools can lead to accidents that cause glass windows to shatter. When this happens, the only option is to replace the glass. In addition to being a costly fix, broken windows can also add a significant amount of time to a project, especially if special materials have to be ordered.
3. Paint
One of the most common incidents of damage to windows on construction projects is paint damage. No matter how carefully you work, stray paint droplets can get splashed onto other objects in the room from even the slightest movement. If you get paint on a glass window, you might first try quickly wiping it off. Unfortunately, paint is extremely hard to get off, and even if it's still wet, it will often smear and dry on the glass.
The only way to get paint off of glass windows is to chip it away with a special tool. However, it can lead to scratches and damage to the glass or any special treatments if not done exactly right. 
4. Damaged Trim or Sill
The window trim that goes around a window can often bear the brunt of a lot of damage. From kids and their beloved markers to furniture and shoe scuffs, window trims and sills are no stranger to damage — but as a contractor, you definitely don't want to contribute to this damage on your sites. 
Bumping into the window sill or trim with equipment or tools can lead to dents and cracks in the paint and wood. Furthermore, moving furniture and other heavy objects can leave scuffs and in the worst cases, completely rip the wood off the wall. Paint can also damage window sills and trims if the wrong color leaks or splashes on. 
Construction Window Protection Tips
Given all the dangers on construction sites that can harm or ruin a building's windows, having window frame protection during construction is an important step. Ensuring windows and glass remain unharmed can prevent delays and increase your client's confidence and happiness with your work. The following are specific strategies you can take to protect windows during construction and renovation projects.
Basic Precautions
Before beginning a project, performing a site survey can help you identify areas of concern and plan for ways to mitigate damage. If a wall has many windows, you'll want to strategize how you can perform the necessary renovations or repairs without damaging the trim, frame or glass. Consider how you'll move furniture and equipment around to avoid any accidental scratches or cracks, as well as where you can do things like welding to avoid window areas.
In some cases, a contractor may remove a window entirely to avoid damage or in the case of significant repairs and structural work. Even in these cases, proper protection and storage are a must. Furthermore, safe handling of equipment should be stressed for every team member on site.
Window Protection Film
One of the best ways to protect windows during repairs and renovations is simply applying a barrier to cover windows during construction. This simple barrier can prevent many of the scratches and paint splashes in the first place, so you won't have to worry about damage during construction.
Homeowners doing their own projects may simply apply paper to cover windows during construction, such as newspaper or magazine pages. However, as a professional contractor or builder, hanging newspapers on the windows might make your client think you are careless or unprofessional. Using window protection film during construction generates more client satisfaction and gives you peace of mind that windows are properly guarded against most damage.
To use a professional window protection film, you'll want to follow the directions, including cleaning the surface beforehand. Using a product made for contractors, like TapeManBlue's Window Protection Film, offers an affordable solution with durable performance. It can also be removed for up to 60 days without leaving any residue. 
Shop Window Protection Film
Blue Tape
Another strategy to prevent window damage is the use of painter's tape. Traditionally a blue color, this tape has a water-resistant coating to prevent water- and oil-based paints from seeping through. It also resists crinkling due to humidity so that lines stay straight while you work. Most contractors use painter's tape to prevent paint from getting onto the ceiling and window trims while they work, and it's ideal because it is easily malleable and works on a variety of surfaces and angles.
TapeManBlue also has professional-grade blue painter's tape that can help protect windows at your construction projects and renovations for up to 21 days. There are a variety of uses for painter's tape, including as temporary window coverings during construction. 
Shop Blue Painter's Tape
Choose TapeManBlue's Tapes and Surface Protectants for Your Next Project
Rather than heading to the hardware store every time you run out of painter's tape or window protection film, order them online from TapeManBlue. Save money on job site costs with our bulk ordering options so you never have to worry about running out, and get free shipping on all orders.
If you have any questions about our products or how we can help with your future projects, contact our customer service team!
Shop Blue Painter's Tape     Shop Window Protection Film