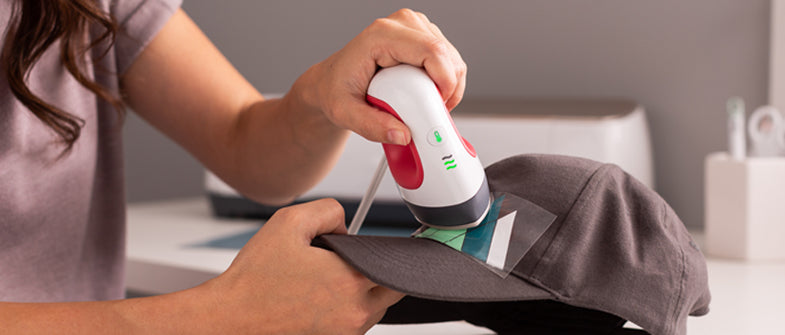 Cricut Storage and Organization Tips
Crafting with your Cricut is an easy and fun way to add custom flair to projects large and small. By organizing your Cricut and materials you can get the creative juices flowing more quickly. 
Here are some Cricut storage ideas to organize your craft room or workstation while keeping your materials handy for when you need them.
How to Store Your Cricut
Whether you have one Cricut machine or multiple, here are some storage solutions that will keep your devices accessible without taking up table space:
Storage cart: Storing your Cricut on a storage cart allows you to access the front and back and move your machine to the next room if needed.
Shelving: Shelving units can store multiple Cricuts while using minimal space.
How to Store Your Cricut Supplies
Storing the vinyl and other supplies for your Cricut is a unique challenge due to their specific sizes and shape. Below are some ways to organize your Cricut supplies.
Storing Your Vinyl and Paper
Magazine files: Group specific rolls together and stand them upright for easy identification in open shelving or within boxes. 
Scrapbook paper boxes: Store your paper, vinyl rolls and ink materials in scrapbook paper boxes.
Cardboard box: Store your rolls and other materials upright in a cardboard box for easy identification. 
Storing Your Tools, Blade and Supplies
Shoebox: Place pens, markers, masking tape and other supplies in a shoebox or a shoebox-sized container for easy access to materials you use frequently.
Coffee can: A coffee can is a portable option for storage at a separate workstation or your existing workspace.
Craft cart: Storing your supplies in a craft cart is another mobile solution and allows you to pull it to your workstation without occupying the area once you finish crafting for the day.
Storing Your Mat
Command hooks: Many mats already have holes ideal for hanging on a smaller command hook in areas with a good hanging surface.
Pull out keyboard tray: If you are using your Cricut on a computer desk, use the pullout keyboard tray or an aftermarket keyboard tray to store your mats.
Multi-level skirt hanger: Multi-level skirt hangers let you store multiple mats from a wall hook or the hanging option of your choosing.

Shop Transfer Tape From TapeManBlue Today!
At TapeManBlue, we know how important it is to purchase high-quality products to help your crafts shine. By shopping our transfer tape, you get a great product that lays flat on the release liner for easy storage and transportation. Shop our selection today for free shipping and low prices.
If you have any questions about our transfer tape or any products, contact us online.